Born Anna Mae Bullock in Brownsville's Haywood Memorial Hospital, Tennessee. Growing up in Nutbush, Tennessee Tina always loved to sing and, now living in St.Louis, started going to clubs with her sister Alline. Ike Turner and the Kings of Rhythm were considered the hottest ticket in town. One night, at the age of 17, Ike discovered that little Anna could sing. From that night on Anna Mae's life changed forever. Anna became a regular in Ike Turner's show. Soon Anna Mae's name got changed to Tina Turner and she became the star of the Ike Turner Revue. Ike and Tina began hitting the charts in 1960 with "A Fool in Love," and from there on had a number of charting singles throughout the '60s. The biggest one came in 1971 with "Proud Mary," a number four hit which became "THE" song of Ike & Tina's Revue. By this time Tina's relationship with Ike had soured badly. The 4th of July weekend 1976, turned out to be the end of the Ike and Tina Turner partnership, when Tina escaped after another beating from Ike. She just had enough !! But Tina wasn't about to give up on her career and her talents as a singer and soon started trying to make a comeback as a solo artist. Her first solo album was released in 1978 called Rough. The album went nowhere. Tina appeared on numerous tv shows during this period but was slowly starting to realize she wasn't hitting the big-time going on like this. The big turnaround came when Tina met up with Roger Davies in 1979. With the release of Private Dancer Tina had made her comeback. Nothing could stop the success that was bound to follow. Her first single Let's Stay Together hit the charts early in 1984. Her second single What's Love Got to Do with It became one of the year's biggest hits, spending three weeks at number one. Her album Private Dancer included two more Top Ten singles, the title track and Better Be Good to Me. In 1985 Tina joined Mel Gibson in the movie Mad Max Beyond Thunderdome which also included a number of Tina songs. Her next big hit followed in 1986 with Typical Male, after which Tina began to slow down. HOWEVER……………..
Tina Turner is back! Tina has completed a brand new studio album and has marked her birthday with the best present her fans could wish for a great TV special and another world tour. At the end of November, the most indestructible original voice in soul music celebrates six decades on planet earth. After an incredibly successful worldtour,Tina has announced her retirement ! So probably no more concertours, maybe not even a new record, but nobody will ever forget the voice that brought together so many fans across the globe. Tina will be in our hearts forever as she will always be "simply the best".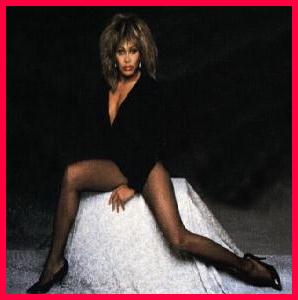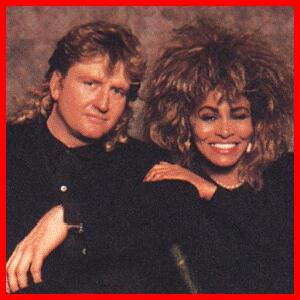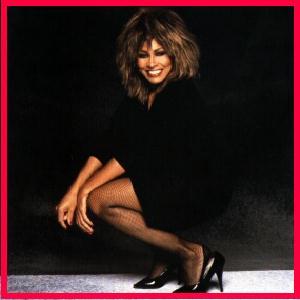 Thanks to Dave (Tina online) for use of pictures !